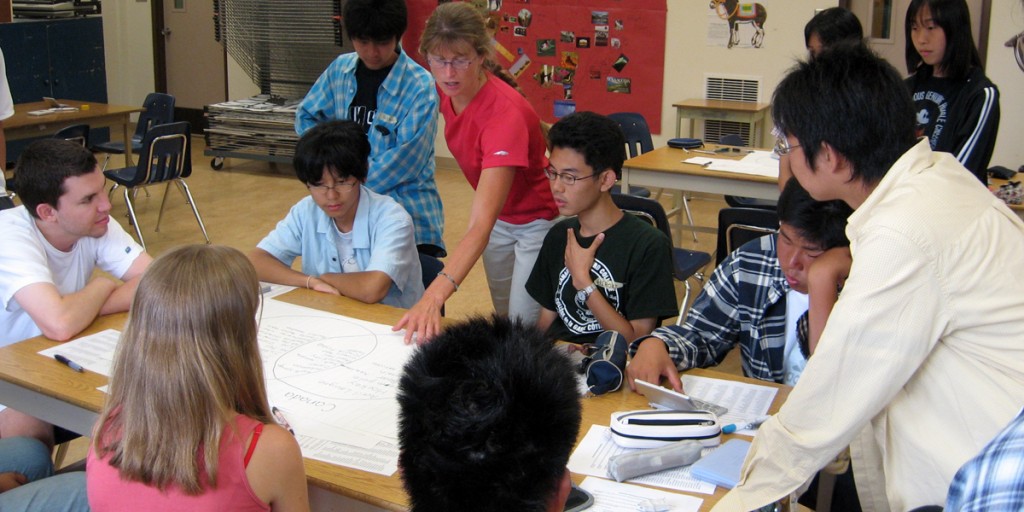 Our English as a Second Language (ESL) program/support has been created to enable students, who have recently arrived in Canada, to develop the skills necessary for successful integration into their new schools and new homes. With this English language training, students are better prepared to meet the challenges of graduating in a second language. The ESL program/support is designed to accommodate students at different levels of language mastery, and allows for varying lengths of stay in Canada, from one-term, or single semester to full-year programs and students whose primary goal is to improve their English skills.
As an International Student, your English proficiency will be assessed during our Orientation period and you will be placed in our integrated approach to language immersion. Beginner and Lower Intermediate students can expect two ESL classes per semester at Kwalikum and Ballenas Secondary, where you can also take Core English 10 and Transitional English 10 as credit courses to fulfill government >graduation requirements >>.
The Qualicum International Student Program also offers TOEFL/SAT preparation and supplementary English/Math tutoring at no additional cost. The English as a Second Language (ESL) program/support can also meet the English Immersion needs of school groups and short-term study periods.