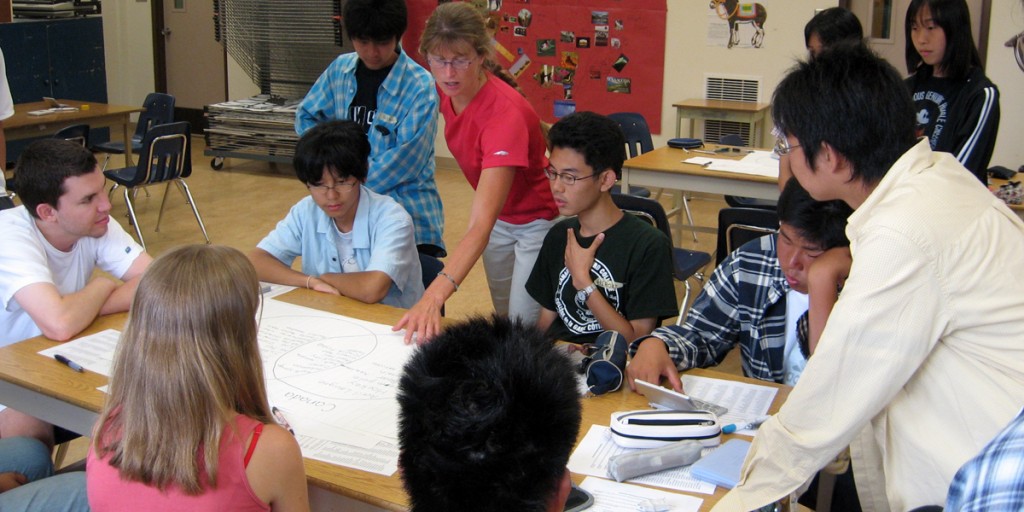 This program is for students 14 to 18 years seeking to improve their English language skills and needing assistance in preparing for the academic courses they will take during the following school year. Students will be given every opportunity to practice their English skills within a comprehensive, integrated program of classroom study and workshops that will be specifically designed to meet the needs and interests of the learners.
This program is of interest to students returning to our school district or arriving for the first time. Please email the our office for the program dates: isp@sd69.bc.ca
Students will live with a Canadian host family in the Qualicum School District area and attend daily English language classes at the campus. The Program is for all levels – beginners to advanced – with an emphasis on speaking, listening and writing.
General Schedule>
ESL instruction in Listening, Speaking, Pronunciation, Communicative grammar and Journal writing
Instruction in one or more of the following: Social Studies, Science Mathematics, Technology, Business, Canadian History and Geography
Contact the ISP office for current fees