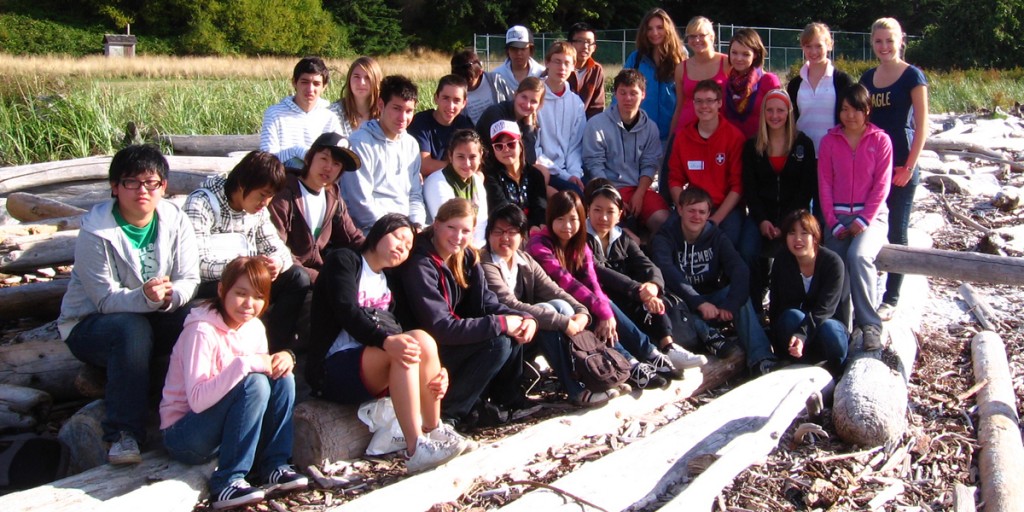 During this activity-filled summer program, your immersion into English language study and Canadian culture will be enriched through special field trips to "must-see" tourist destinations as well as a variety of fun recreation and cultural activities and the opportunity to live with a Canadian host family.
All classes will be themed to highlight Canadian history, culture and traditions, geography and environment. Students will participate in a variety of reading, writing and creative activities in a challenging and exciting atmosphere.
Local Canadian high school student assistants will join the group making up a 1:5, Canadian to International student ratio. Student assistants will help with learning in the classroom, as well as join in on the afternoon activities. 
Available in two and three week options.
Sample Summer Itinerary… Click here to launch PDF >>
This program is also available as a 3-week stay. Please contact the ISP office for costs.
Additional Activities
Additional trips would be added and may include the following.
Kayaking
Students learn about the importance of Kayaking in Canadian history as well as receive instruction on paddling techniques, carrying and handling a kayak and rescue techniques.
Horseback Riding
This is a fun afternoon in the countryside with instruction provided for all new riders.
Art Class
Students explore a number of different art media with a qualified instructor.
First Nations Culture and History
A guest speaker from the Qualicum First Nations Band will provide an afternoon of instruction and lead students in hands-on activities revolving around the art of First Nations culture.
Old School House Art Gallery
Students tour this historic gallery and then spend time with two local artists who will share personal insights into their crafts.
Mt. Arrowsmith
Students enjoy a hike some of the many trails on Mt. Arrowsmith, taking in spectacular views of the Georgia Strait, coastal mountains of British Columbia and east coast of Vancouver Island. Cameras are most welcome!
Booking
To book your Student Group, contact the Program Administrator.